About TruFaux Jewels
Barbara Schwartz established TruFaux Jewels in 2010 to share her passion for vintage costume jewelry with women who also appreciate the beauty we inherit from the past. Through extensive study, meticulous research, and life-long experience as a jewelry collector, she has developed an eye for authentic, beautiful, and unique creations from Europe and North America. Although her focus is the period between the two world wars, with an emphasis on the Art Deco style, Barbara built the TruFaux collection to encompass the 1920s through the 1950s. She chose to limit the scope to these four decades so that she could fully understand the design styles prevalent in those years and their historical context.
More than a vintage jewelry store, TruFaux Jewels endeavors to preserve the best costume jewelry for today's wearers and for future generations. Because the passing on of jewelry from one generation to the next has been an important and meaningful custom in Barbara's family, she encourages others to build their own legacies.
As one who never liked studying history while in school, Barbara particularly enjoys bringing the past to life through vintage jewelry. She is, at heart, a collector, researcher and storyteller. Her blog, Instagram and Facebook posts celebrate the beauty of these objects as well as the designers/makers behind them, the fashion styles they adorned, and the famous and ordinary women who appreciated their glamour.
Barbara has lectured on fashion and jewelry history for ASJRA Annual Conference, the Jewelry History Series at The Original Miami Antique Show, Costume Jewelry Collectors International (CJCI), the Antique Jewelry & Art Conference, and the Association of Image Consultants International. Her articles have been published in ADORNMENT: The Magazine for the Study of Jewelry & Related Arts, in The VFG News, on the websites of CJCI, Kovels, and the Vintage Fashion Guild. She was interviewed for episode #23 of the Jewelry Journey Podcast series. Her own interesting story as the founder of TruFaux Jewels is featured on The Story Exchange.
Barbara is a member of the American Society of Jewelry Historians, the Association for the Study of Jewelry and Related Arts, Gem X, the Costume Society of America, the Art Deco Society of New York and the Art Deco Society UK. As a trade member of the Vintage Fashion Guild (VFG), TruFaux Jewels must follow the organization's Code of Practice.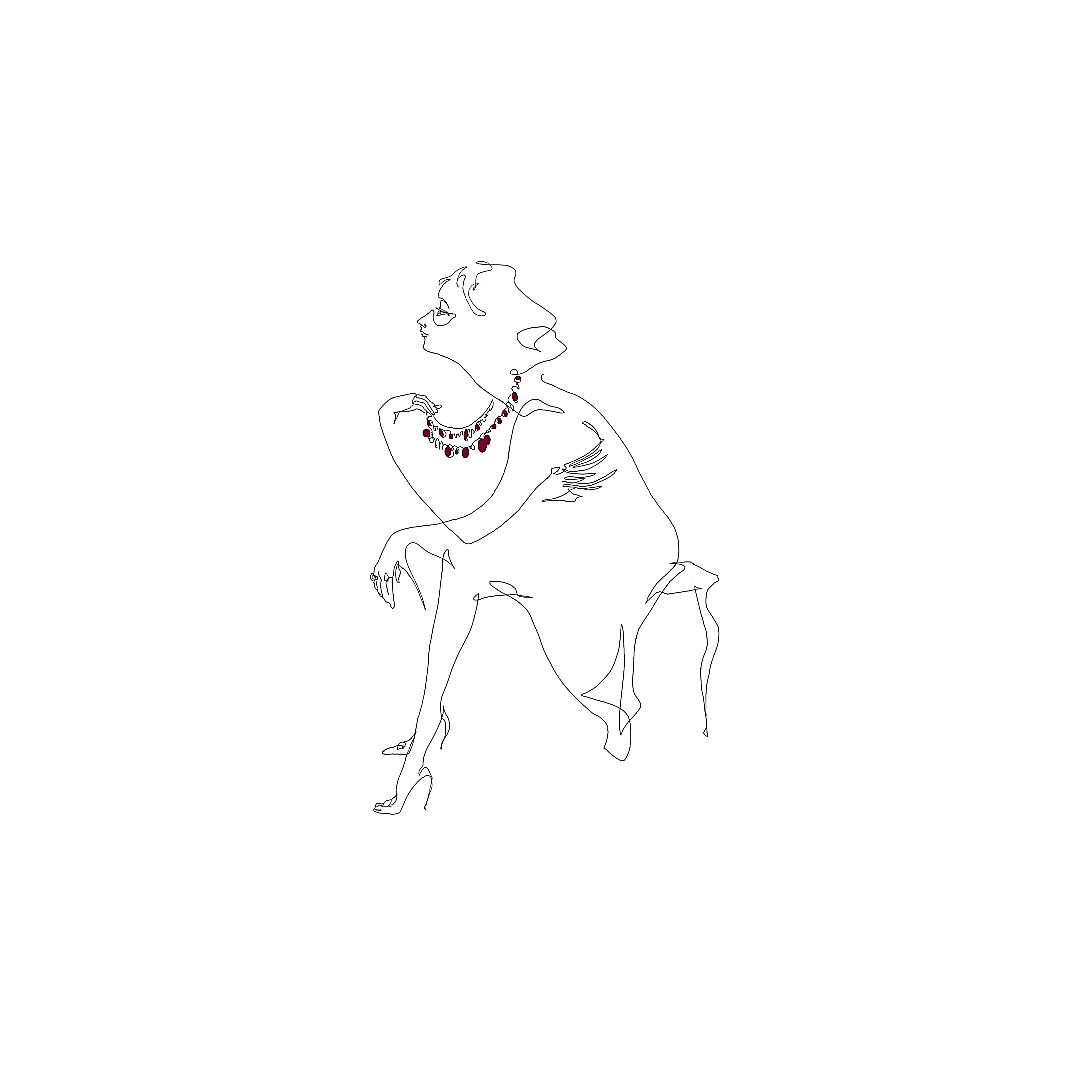 Meet Barbara
Costume Jewelry Historian
Barbara's lifelong passion for vintage costume jewelry began as intrepid collector. The pursuit of the true faux 'find' is aided by extraordinary research skills.
Barbara is a rare gem sought after for her costume jewelry knowledge as talented writer and guest speaker.
Read more about Barbara...