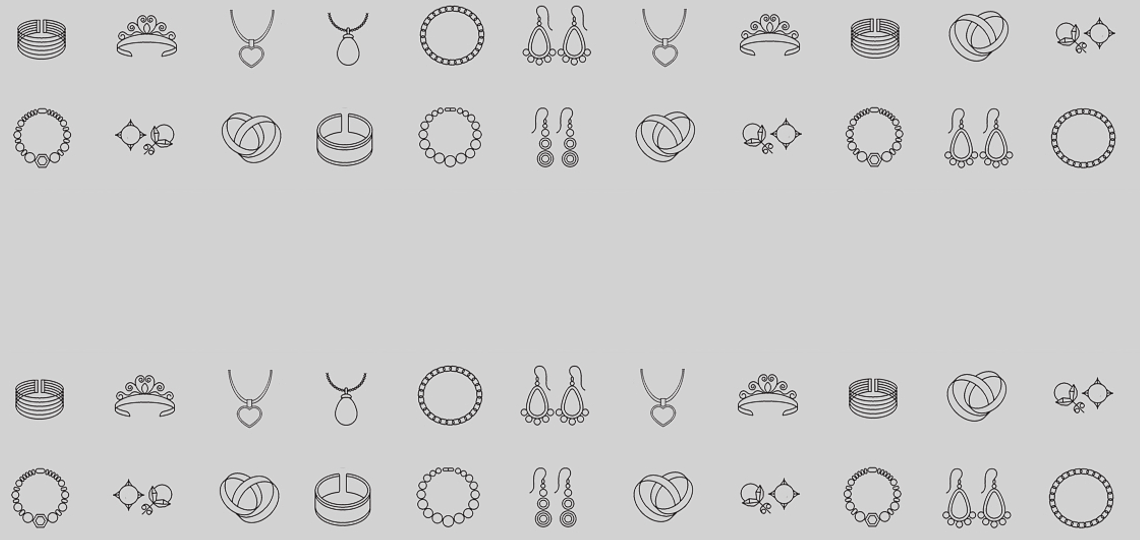 Common Jewelry Questions & Answers
WHY BUY VINTAGE COSTUME JEWELRY?

One reason is that it's environmentally friendly. Resale fashion and vintage jewelry has become a preferred sustainable and affordable shopping choice by today's discerning fashion and eco-conscious consumer.

Another major reason is the quality. Although vintage costume jewelry was made for all levels of the marketplace – from dime stores to high-end fashion boutiques and jewelry stores – you will find only the best pieces here. They were well-designed and carefully made to last. The manufacturers represented here used only the finest materials – glass stones and beads from Bohemia, Austria, and France, and faux pearls from France and Japan. Settings were sterling silver, gold-filled, or base metals heavily plated with gold, silver, or rhodium. Stones were hand-set, and pieces were hand-finished.

The northeastern part of the U.S. was the center of the industry, with the largest companies located in Providence, Rhode Island by the end of World War II. During the Depression, the quality of costume pieces climbed to new levels when many jewelers and craftsmen had to switch to this segment of the industry. In addition, it attracted many skilled workers who fled the political situation in Europe for the U.S. For these reasons, designs and manufacturing techniques rivaled those employed in the making of fine jewelry.



A third reason to buy vintage costume jewelry is its uniqueness. Having survived for so many decades in such wonderful condition and having been selected for their aesthetic quality, the pieces you'll find here are unlikely to be found elsewhere.
WHAT IS THE DIFFERENCE BETWEEN vintage AND antique JEWELRY?

Vintage jewelry is at least 20 years old. To be considered antique, jewelry must be at least 100 years old. Recognizing the difference between vintage jewelry and reproductions takes a practised eye, developed after years of looking at and handling thousands of pieces. All jewelry in the TruFaux Jewels boutique is guaranteed to be vintage. With a few exceptions, all pieces were produced from 1920-1960.
WHAT IS COSTUME JEWELRY?

Technically, the term applies to jewelry made of non-precious materials. In a broader sense, the term costume jewelry pertains to pieces usually mass-produced and made to imitate precious jewelry or to complement a particular garment (hence, the term costume) or trend. Vintage costume jewelry was typically made from synthetic or imitation gemstones (e.g., colored glass, diamantés, and/or marcasites) set in base metal; metal plated with rhodium, silver, or gold; or sterling silver. Some pieces were made from early plastics (such as Bakelite, Galalith, or Celluloid).
WHAT IS FINE JEWELRY?

Fine jewelry is made from precious metals – gold, platinum, or sterling – and genuine or synthetic gemstones. Although fine jewelry is typically more expensive than costume, some costume jewelry is and has been produced in limited quantity for couturiers, as accessories to specific fashions they designed.
WHAT'S THE DIFFERENCE BETWEEN Art Deco AND Art Deco-style OR Art Deco-inspired?

For a piece to be called Art Deco, it must have the characteristics of the Art Deco style and it must have been made during the years that style was prominent (roughly 1910-1939). An item that is in the Art Deco style but was produced later should be correctly called Art Deco-style or Art Deco-inspired. In the same way, one could say a piece is vintage-inspired, if it's less than 20 years old.